Customer Success
·
Gothenburg, Sweden
·
Hybrid Remote
Open Application Solution Engineer
A safe future requires reliable data for autonomous systems. Kognic helps to validate autonomous vehicles by providing a comprehensive solution and data for development and validation.
Kognic started in 2018, with the mission to make safe perception for autonomous mobility possible. To achieve this we have created the Kognic platform where our customers easily can handle all of their automotive data under one roof.

The team
The Solution Engineering team is a part of Customer Success, the client's best friend. We are here to make the experience of Kognic phenomenal by helping the clients get the most out of the Kognic Platform. As a Solution Engineer, you have a team of experts eager to work together to solve problems. If you like a culture of knowledge sharing, interesting problems, making a difference every day, and being in an industry of self-driving cars and machine learning, this is the place for you! We are recruiting for this role on an ongoing basis.

The role
Technical expert, field engineer, software engineer. There are many ways to describe this role but as what we call a Solution Engineer you will work closely with Customer Success, Engineering, Sales, and our Perception Experts throughout the whole lifetime of client projects. You will lead customers through pilots and early pre-sales discussions as well as work with existing customers by building stable and efficient integrations and data pipelines. The role is a combination of coding and talking to clients and internal teams, finding solutions to different sorts of problems, big and small.

Who you are
You have the right mindset and passion – that is what we value the most. Various backgrounds and experiences can make you a good fit for this role and our team. If you are unsure about how you would fit, don't hesitate to apply and we can figure it out together.

We value communication skills higher than coding skills, but it is mandatory to know Python. We believe you are an engaged person who easily understands problems and can take your own initiative to solve them. You are a customer-oriented person and since you will work closely with diverse teams we see that you like to collaborate in a fast-moving environment. You are self-going but like to work in a team of experts.
We believe that you are inspired by solving technical and commercial challenges for our current and coming clients.
Besides that, we see that you fit into several of these:
- University degree in engineering within a relevant field
- Experience in Python plus at least one more programming language
- Enjoy customer interaction
- Familiarity with software development concepts (version control, code review, continuous integration)
- Fluent English speaker, written and spoken
- Mathematical background
- Nice to have: experience working with automotive sensors such as lidar, radar & cameras.
- Nice to have: experience working with AI, machine learning and computer vision.

What is in it for you?
Other than working with extremely talented and humble people in a fun and creative environment we also have a lot of other great benefits:
- Strong values and purpose-driven company
- Workplace flexibility and work-life balance
- Competitive salaries
- Exciting career opportunities in a dynamic and fast-scaling startup!
- Parental pay, salary exchange, maximum health benefit, order your own workstation, place your own pension - to name a few

About Kognic

Kognic was founded in 2018 by Oscar Petersson and Daniel Langkilde, two engineering physicists working in the field of Deep Learning. Our mission is to make safe perception for autonomous mobility possible. We now support world-leading companies in the field of Autonomous Driving, Advanced Driving Assistance Systems and Active Safety development worldwide.
Our headquarters is located at Lindholmen, just by the beautiful waterfront and Lindholmen Science Park.
Departments

Locations

Remote status

Hybrid Remote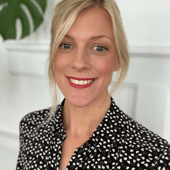 Contact
Anna Hüllert
Customer Success Manager – Customer Success
About Kognic
Kognic provides the only software available in the market tailored to measure and improve perception performance for autonomous mobility. Our solutions empower engineers and product teams to argue safety in an objective and data driven way while helping balancing needs across departments.
We provide our customers in the automotive industry with the platform to develop and validate their safe perception system. With it, they can develop, validate and use safe perception systems right from their sensor data in a scalable and cost-efficient manner. Right now, our software divides into our Ground Truth Platform and our Dataset Quality Analytics, but we will soon unlock additional products as part of our Perception Analytics.
Our goal is to create great automated driving experiences without accidents through safe perception. Our mission: to make cars pass their vision test.
Customer Success
·
Gothenburg, Sweden
·
Hybrid Remote
Open Application Solution Engineer
A safe future requires reliable data for autonomous systems. Kognic helps to validate autonomous vehicles by providing a comprehensive solution and data for development and validation.
Loading application form
Already working at Kognic?
Let's recruit together and find your next colleague.